-Simple , strong and reliable . -Direct drill tines -No discs to wear out and collapse -Double gal dipped heavy duty frame -Foam seed rollers allow all types of seed Taege offer a huge range of seeders form single box units to large air seeder machines. For more info click on the links and browse their website.
Taege Series 300, double box seeder in action.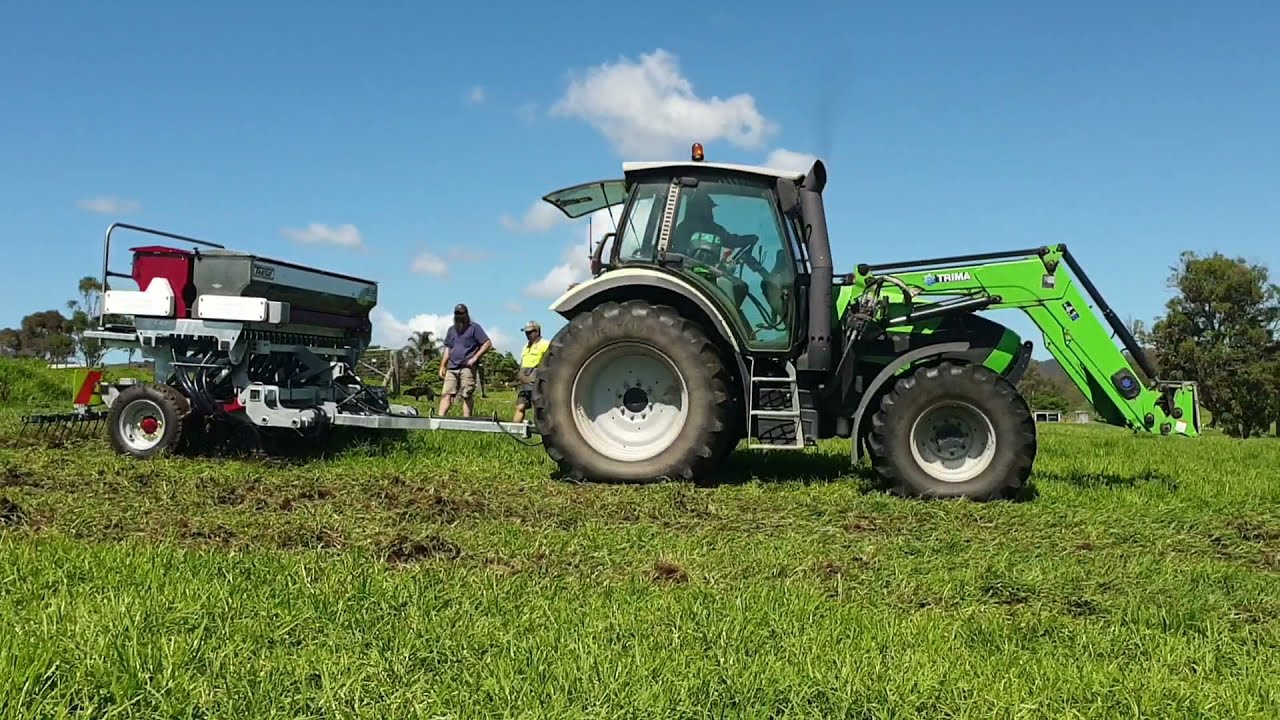 Video can't be displayed
This video is not available.
This test was done at 12 to 15km/hr on long Kikyuyu in unprepared soil to demonstrate it's abilty to handle trash and less than ideal preperation.
We specialize in farm machinery, like tractors, we can also supply seeders and fertilezer spreaders. Enter your details below and we will endevour to give you the best price.
We strive to give give you the best value for money producuts without compromising customer service